When you're ready to hire an escort, you might be unsure where to start. Though there are hundreds of real escorts out there, it can be tough to tell the scams from the genuine. Don't take a risk and choose the first escort you find. Instead, research the topic first to ensure you set yourself up for a great experience. 
Finding an escort in this day and age is easy. Whether you find an escort online (from a website like Vivastreet) or through an agency, you still need to make sure you protect yourself. We've created a guide of tips and tricks to ensure you know what to look for and avoid.
Are you ready to learn more? Keep reading for Vivastret's top tips for hiring an escort.
How to find an escort
If you're looking for an escort, there are many places you can start. Thanks to the internet, we're all more connected than ever. But, with this heightened connectivity, it's challenging to know what's real and what's too good to be true. 
To find the best escort services for you, try these picks below. 
Reputable sites
Whether it's your first time hiring an escort or not, we'll always advise using reputable websites. These trustworthy websites are here to ensure you're protected and the escort. Also, reputable escort sites are much easier to use than social media sites, as these websites allow you to filter your preferences and find escorts close to you now. 
At Vivastreet we have an abundance of categories and reliable, verified escorts, so you'll always be in for a night of fun. 
Agencies 
Another reputable source to hire an escort is via an agency. Escort agencies are businesses that arrange your escort service and meeting point and can arrange long-term escorts. Typically, you'll get to choose between outcall (at your residence/hotel) or incall (at the agency), and rates differ between the two.
Alongside traditional escort agencies, you'll also find high-class escort agencies. These agencies are very similar to standard escort agencies, except these companionship options are directed at wealthy clients. With the higher fees, clients also receive a higher level of discretion and secrecy. 
When you work with an agency, there is a booking fee to pay to the agency, but all other costs and services are arranged between you and the escort – not during the booking service. Booking with an agency protects you and the escort due to the third party presence. 
Social media
As we progress into the digital age, you can bypass websites and agencies and find escorts on social media. If you're an avid social media user, you can use these apps to find your next companion. 
While many of the escorts on social media are real, this domain is not monitored, so you'll be relying on your gut instincts. Many genuine escorts have social media, but we'd always advise using a reputable website over social media – especially if this is your first time hiring an escort.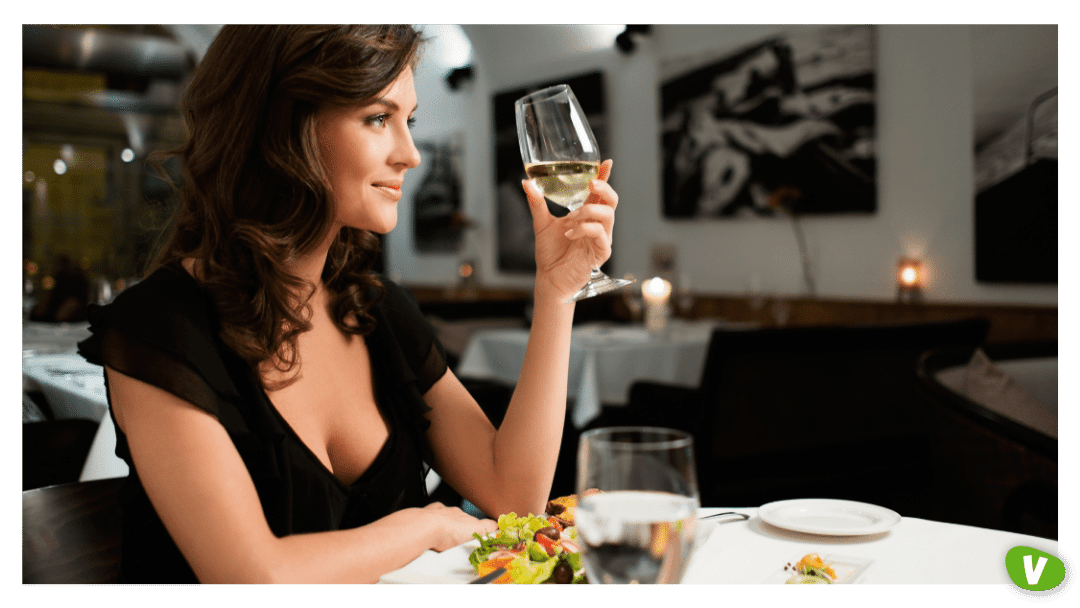 How to spot fake escorts and scams
Being able to spot fake escorts and scam posts is an essential skill. The last thing you want is an unsavoury experience when hiring a genuine escort. Here are the top things to look out for when browsing escort websites.
Unusual payment information
You should be wary if the listing encourages unusual payment methods and upfront money without a simple conversation. Genuine escorts aren't shy about discussing fees, but anything that is too forceful or asking for money in a shady way should be ignored. This is a common scam.
Adverts that take you to a third-party website
Some fake escort adverts direct you to a third-party website. Often, this is a clear sign of a fake listing, and the third-party website could be a virus. Never click on strange addresses, and don't disclose bank details or any other personal information on unknown websites.
Inconsistent photos
When searching for an escort, photos will play a significant role in your selection process. However, photos can also be a telltale sign that the escort is fake. The escort is usually a fake if the photos are blurry or inconsistent. Reliable escorts will have high-quality images that show they're all the same person. 
If you're booking through an agency, the escort's images will be taken by an in-house photographer, and they'll all match up. Some escorts also use modelling photos, but you'll be able to see the same person in each image.
Porn site adverts
Escort adverts frequently appear on porn websites, but these are fake scams 99% of the time. While these might pique your interest, you're always better off finding a genuine escort through a trusted website or agency. 
Lack of information
When studying the escort profile, a sure sign that the profile is fake is a lack of information. If the listing only lists a price yet no contact information, it's best to ignore it.
It sounds too good to be true
Finally, if the listing offers an unbelievably low price and seems too good to be true, it probably is. Significantly low prices draw clients in, but no genuine escort will work for nothing. This is a common scamming technique. 
Tips to find real escorts
So, now you know what to avoid when finding an escort. But what are the green flags to look for? Here are the best tips to follow when hiring an escort.
Read the reviews
Some reputable online websites and agencies have review sections. Reading reviews from previous clients can be invaluable, protecting you from bad experiences in the future. If you see lots of unhappy customers, avoid the website at all costs.
Research the website
Similarly to reading escort reviews, make sure you look up reviews of the website itself. Due diligence is vital, and to protect yourself, you should spend a significant amount of time checking if the website is trustworthy, like Vivastreet. Good websites will offer information about the escorts and helpful information for you. 
Price equals quality
As previously stated, low prices that seem too good to be true should be avoided. A green flag when looking for an escort is a higher price, as this shows the escort is a professional. Of course, the price shouldn't be above average unless you book with a high-class agency. 
Clear communication
Professional escorts will offer clear communication throughout the process. If you feel unsure about anything or vague information is given, ask them to clarify – or move on. Genuine escorts want to be on the same page as much as you do.
Pre-payments
Pre-payments aren't always a green flag, but they are if you're dealing with a genuine escort agency. Upfront payments are a sign of good faith, but if you're dealing with an independent escort, this might be a fishy sign. 
Meeting points
Look at the places your escort is available to meet. This is a sign of an unreliable agency if their outcalls are usually in low-quality hotels or unsafe neighbourhoods. However, this is a green flag if they can meet in safe and clean hotels.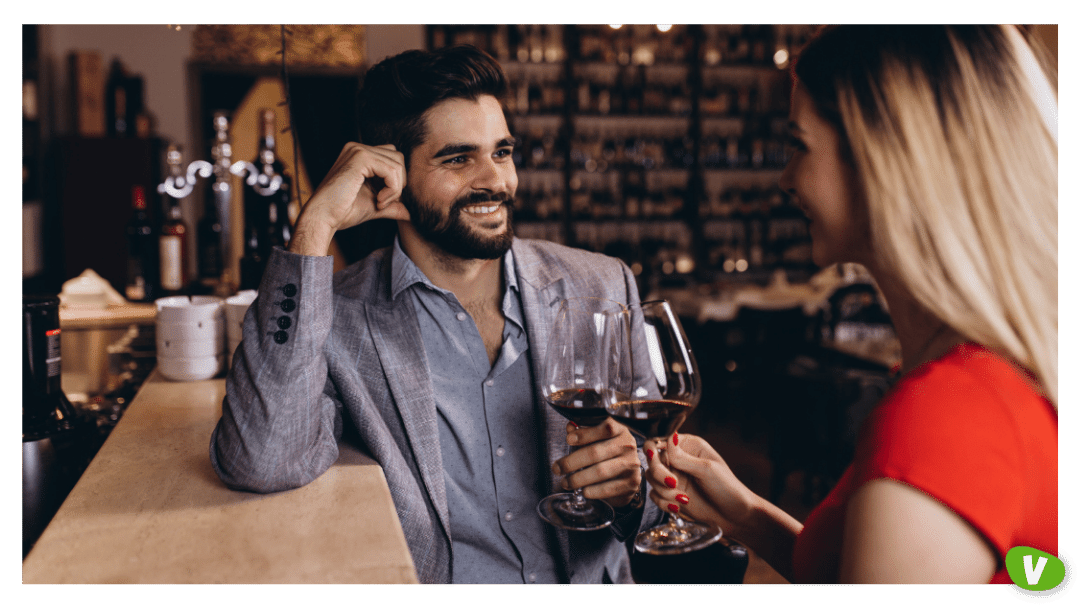 How to stay cautious
Escort services can offer fantastic experiences and unforgettable evenings, but you must know how to protect yourself first. 
Don't invite them to your house
Some escorts offer home calls, and while this might seem like the easy option, we'd suggest booking a hotel to be safe. Professional escorts are used to meeting in safe hotels, and a genuine escort will never force you to hold the meeting at your home. 
Never give away personal details
When working with an escort, you don't have to give out all of your personal details. Of course, you'll need to give your mobile number and complete payment (if booking online), but you shouldn't have to provide your home address, job title, or any other sensitive information.
Avoid pressure
If a potential escort is pressuring you to meet at an unconfirmed time, asking for extra payment, or acting generally unprofessional, it's best to cut ties. This goes for both escorts and clients, and the best way to protect yourself is to dip at the first sign of erratic behaviour.
Also, this goes for escorts who want you to spend extra on lavish meals, gifts, and other materialistic items. If you've agreed to a sexual experience, you shouldn't have to spend extra money and time on the service.
Be polite
Like you, escorts will be wary before a meeting. To help both parties be at ease, ensure you're polite and friendly when you meet. Remember, being a gentleman and respecting your escort will protect you from any miscommunications. 
The takeaway
Hiring an escort is exciting but nerve-wracking at the same time. Don't jump in without research. Make sure you spend time completing due diligence first to make sure you're protected and ready to have an enjoyable experience. When in doubt, use reputable websites, like Vivastreet. We're here to help you have a safe and easy experience without the stress from independent agencies. 
Want to know how to prepare to meet an escort? Read the article here.